Spring Virtual Institute: Building Connections, Knowledge, and Strong Early Learning Communities
Description: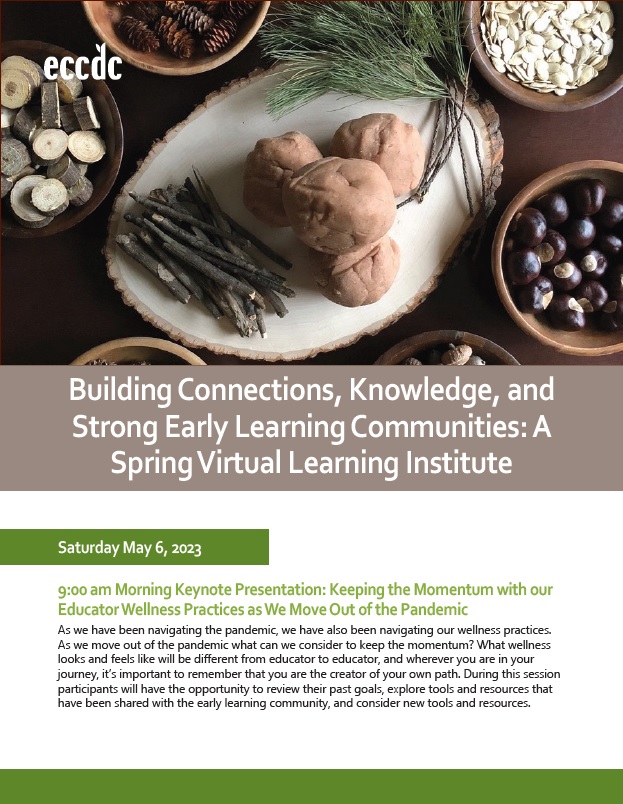 All sessions via webinar. Registration includes:
Morning Keynote Presentation: Keeping the Momentum with our Educator Wellness Practices as We Move Out of the Pandemic; 9:00 am
Morning: Your Choice of 3 Sessions; 10:15 - 11:45 am
Afternoon: Your Choice of 3 Sessions; 12:45 - 2:30 pm
Afternoon Keynote Presentation: Strategies for Promoting an Equitable and Discrimination Free Early Learning Environment; 2:45 - 4:00 pm
Formal Closing; 4:00 pm
Click image to view/download flyer with full details on keynote presentations and morning and afternoon session choices. Once in the Cart, you will be prompted to select your 2 session choices.
Event Registration and Ticketing Powered by Event Espresso